Swapping Invasive Lemongrass For Fruit Trees In Antigua's Rainforest
By Jennifer Bain
Near the top of the hike up Signal Hill where Antigua's last remaining rainforest gives way to rocky barrens, clumps of a long and deceptively pretty plant with a bright, citrus aroma sprout from the volcanic soil. It's lemongrass — that ingredient we all love in Thai curries and soups, but an invasive species that grows fast and burns easily on this Caribbean island because of the high oil content in its leaves.
Known locally as fever grass, lemongrass makes a popular tea. But here in Wallings Nature Reserve — the island's first community-managed national park — work is underway to remove it and replace it with food-producing trees like soursop and jackfruit.
"It smells nice but it is invasive," Refica Attwood, the reserve's founder and executive director says of fast-growing lemongrass. It was originally planted in a misguided attempt to control erosion, but its seeds are picked up by the wind and easily spread. She's creating a food forest so anyone who hikes up this hill and "forgot to have breakfast can have a plum, have a mango."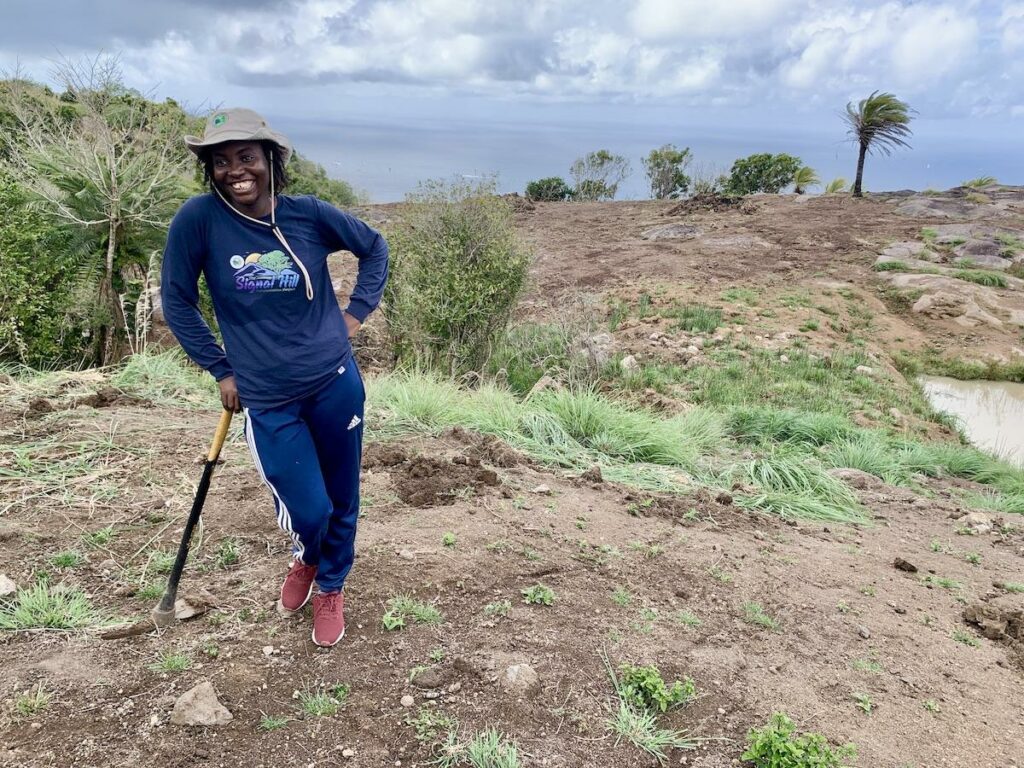 The rainforest here in the southwest part of the island survived when the British razed most of the island's tropical forests to plant sugarcane beginning in the 1600s, but the area wasn't formally protected and became overrun with garbage and invasive species. Attwood, who grew up poor but learning about sustainable logging from her father, dabbled in housekeeping, waitressing, bartending, hospitality and event management before becoming Antigua's only female logger and then deciding that her true calling was in helping the forest (all before she turned 30 and as a single mother).
Attwood has since landed multiple project grants to clean up the land here off Fig Tree Drive, create trails, install trail flags, train guides and build a few modest facilities with a core group of 18 volunteers. The reserve was formally established in 2018 as a not for profit, non-government organization working on government land, and Attwood hopes to soon get full-blown national park status for full, legislated protection.
"We want to keep this space as green as possible," she allows, admitting she currently works seven days a week.